Wedding Details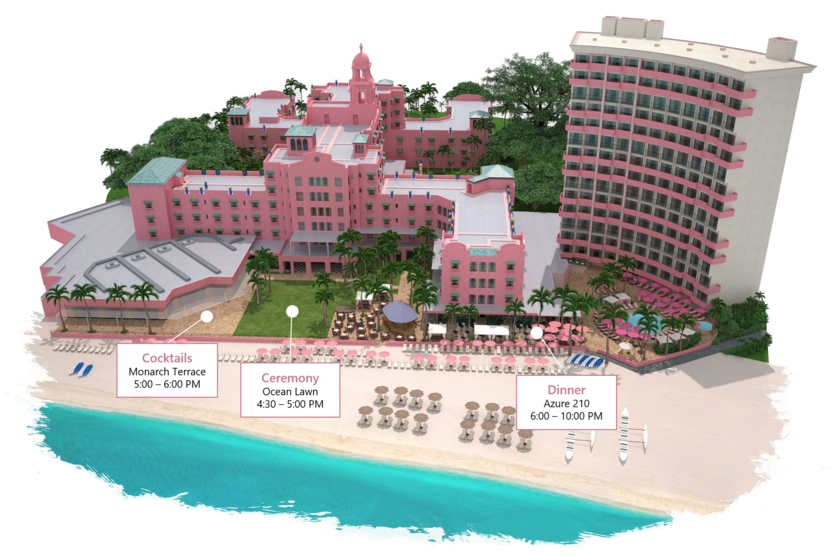 Monday, August 30, 2021
4:30 PM - 10:00 PM
Attire: Semi-formal
Ceremony
Ocean Lawn at The Royal Hawaiian
2259 Kalakaua Avenue, Honolulu, HI 96815, United States
Reception
Azure 210 at The Royal Hawaiian
2259 Kalakaua Avenue, Honolulu, HI 96815, United States
Our wedding is scheduled for Monday, August 30 at 4:30 PM on the Royal Hawaiian's Ocean Lawn. Following the ceremony, all guests are invited for drinks on the Monarch Terrace from 5:00 - 6:00 PM. Dinner will take place at Azure 210 beginning at 6:00 PM.
Other Events
Welcome Reception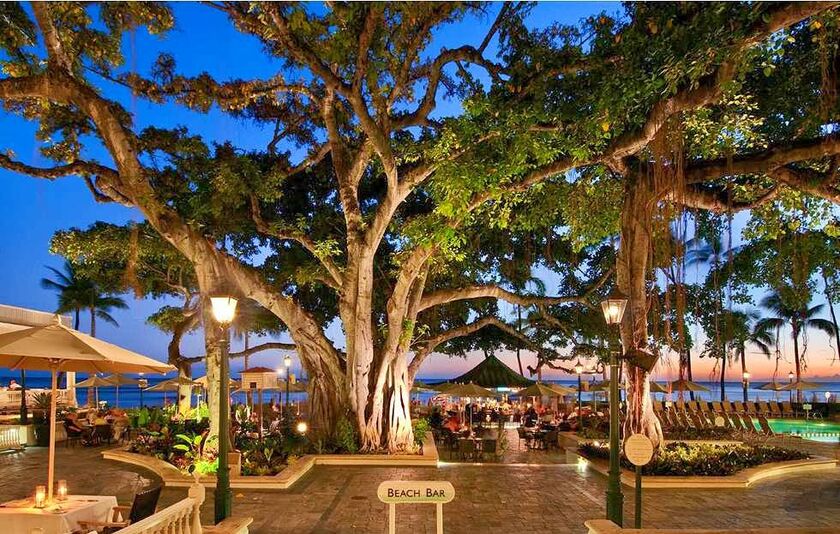 Sunday, August 29, 2021
5:00 PM - 8:00 PM
The Beach Bar at Moana Surfrider
2365 Kalakaua Avenue, Honolulu, HI, 96815, United States
Attire: Casual
Please join us for an optional welcome reception at The Beach Bar located at Moana Surfrider Resort! We'll have space reserved under their historic Banyan tree. Appetizers will be provided; drinks will be paid individually. We'll see you there - no RSVP required.
Post-Wedding Brunch (RSVP required)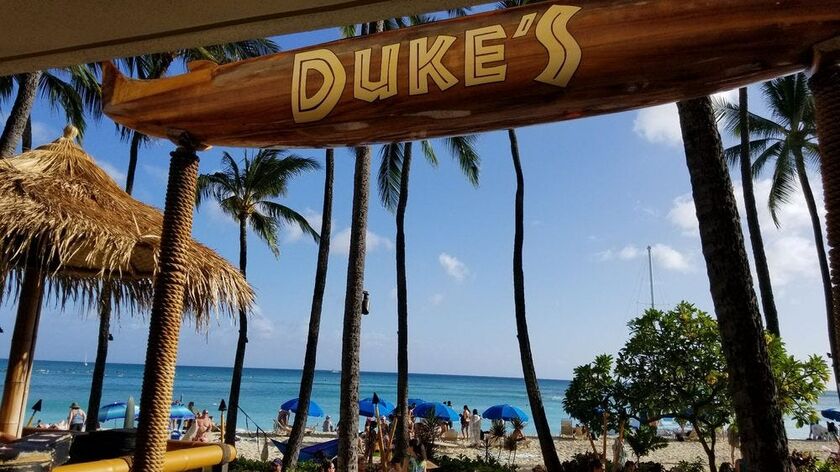 Tuesday, August 31, 2021
9:00 AM - 11:00 AM
Duke's Waikiki
2335 Kalakaua Ave., Suite 116, Honolulu, HI, 96815
Attire: Casual
Please join us for an optional post-wedding brunch at Duke's Waikiki restaurant located in the Outrigger Waikiki Beach Resort. We'll be enjoying Duke's breakfast buffet which is $20 per person++. Guests will pay individually. An RSVP is required for the reservation. RSVPs for brunch are now closed.
Optional Activities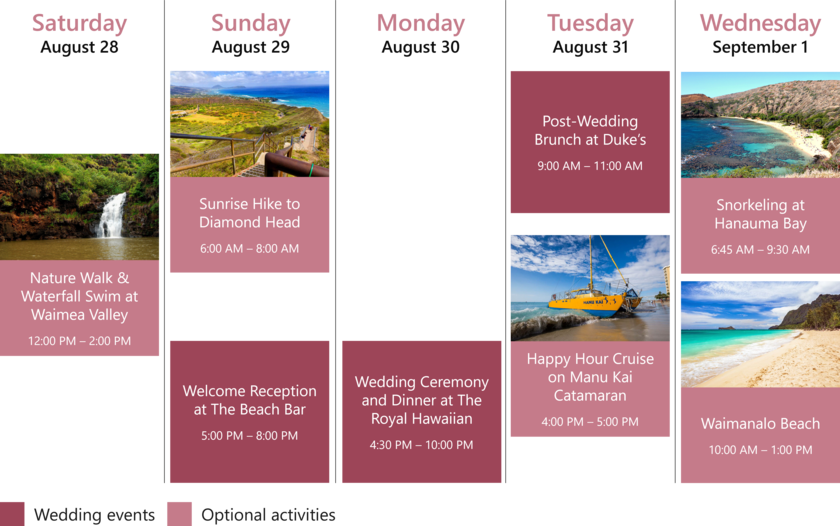 We look forward to spending our week in Oahu with family and friends. In addition to our official wedding events, we've scheduled a few optional activities that all wedding guests are invited to attend. Some activities require advance ticket purchase or a rental car, so plan ahead to secure your spot! Guests are responsible for individual ticket purchases and transportation. We will not be centrally reserving tickets or transportation for our group. Visit the Optional Activities page for more information and links to purchase tickets where applicable. Fuel up for the fun by checking out the Food & Drink Recommendations page, our guide to the best eateries in Oahu.